Mendful March!
My mending pile is threatening to overtake my sewing table. It's OUT OF CONTROL! I found myself wondering if it's just me, and posted on Instagram... It turns out I'm not alone.
It's time. Let us climb mending mountain together! Let's make this coming month a group project: Mendful March.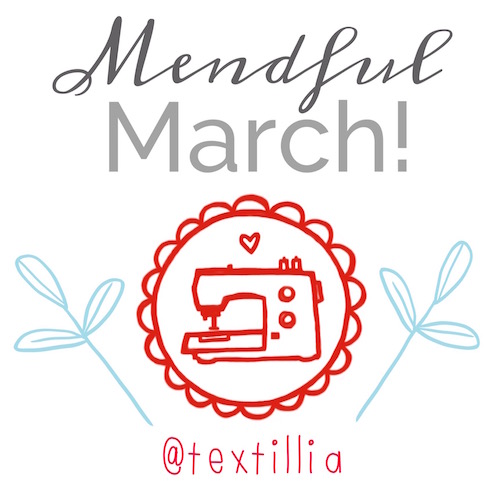 Decluttering, getting rid of old unused possessions, and being more mindful about our consumption habits (including when it comes to sewing - see Felicia from The Craft Sessions' "Stash Less" series) has been a popular theme this past year. I'm pretty sure it was Katrina Rodabaugh's blog where I first came across the term "mendfulness". As Katrina put it, it's about "...the intersection of mending, making, and reclaiming".
Ariane
Mon, 02/29/2016 - 11:27
The Cal Patch Sew-along is a Wrap!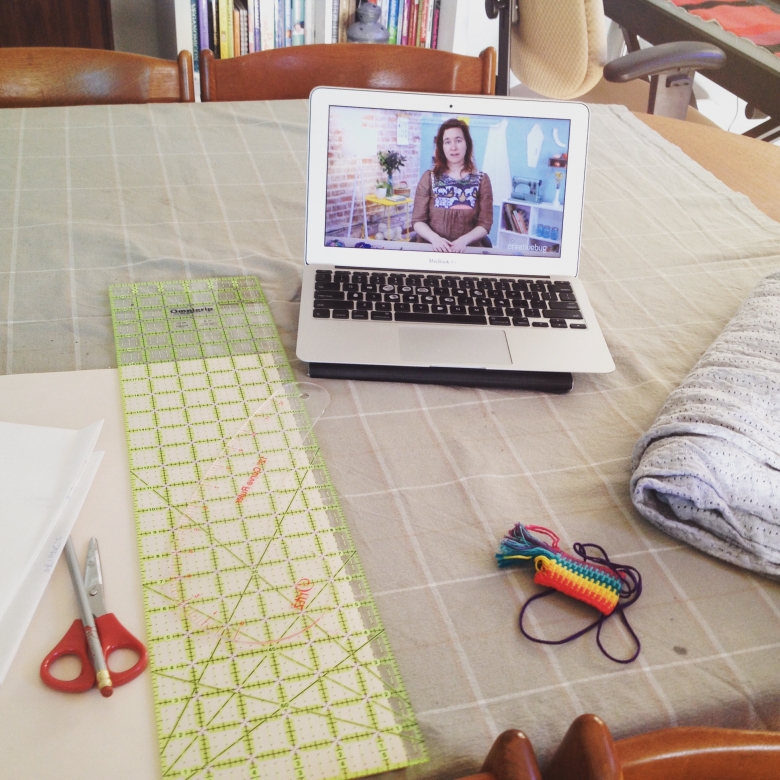 A bunch of brave sewists joined together to start off 2016 with a really fun sew-along! It was really more of a "group sew" since we were all making slightly different self-drafted patterns while following Cal Patch's Creativebug "Pattern Drafting with Knits" class. We made it a casual work-at-your-own-speed sew-along, as some people made their first self drafted garment ever, while others cranked out multiples tweaking their patterns more quickly...there was a LOT of experimenting going on, and it was refreshing to be in "learning" mode more than "production" mode for a change. Having such an enthusiastic and supportive group made tackling a slightly intimidating topic a joy, so thanks again to everyone who joined in, and to Cal who checked in regularly to provide encouragement and help when we had more challenging questions!
Ariane
Tue, 02/09/2016 - 16:45
News from the Sewiverse for Mid-January!
News from the Sewiverse is all our latest news and finds: indie pattern launches, podcast episodes, interesting articles, and all the goings on in the sewing universe! In this edition:
Creativebug Block of the Month series with Heather Jones, Anna Maria Horner, and Carolyn Friedlander
Colette's Phoebe Sew-along starts today!
East Coast and West Coast (and Australia!) sewing retreats and workshops galore!
Make new sewing friends with Whipstitch's 2016 Sewing Buddy Project
Textillia Reads Goodreads Group
Highlights from the sewing blogs...
Creativebug Block of the Month
As if Creativebug had somehow heard me when I declared one of my sewing resolutions for 2016 would be to make my first quilt, they're doing a Block of the Month series all through 2016! Modern quilters and fabric designers Heather Jones, Anna Maria Horner, and Carolyn Friedlander start each month off by teaching you how to sew a different quilt block. All the info and the first block are on their Block of the Month page.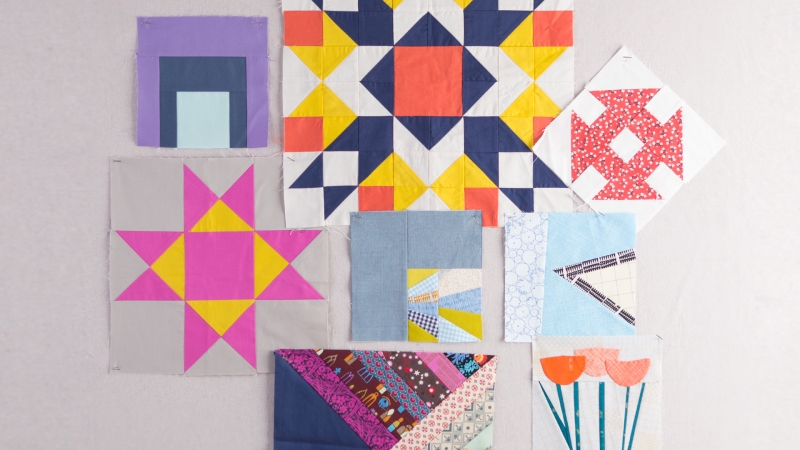 Ariane
Tue, 01/12/2016 - 11:29
January sew-along: Cal Patch's Creativebug Pattern Drafting with Knits!
It's official: starting at the beginning of January, we're going to be doing a sew-along with Cal Patch's Creativebug class: Pattern Drafting with Knits!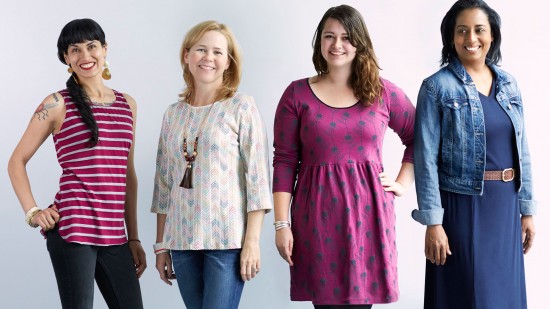 I did Cal's original Pattern Drafting (for wovens) class when if first came out, and have been itching to do the follow up for knits - but I got just a little distracted with life and launching Textillia! The time has come, and what would be more fun than doing this with a bunch of you? This plan was hatched in the Cal Patch Fan Club forum, which is where we'll also be chatting and checking in when the sew-along starts. If you want to join in on the pre-sew-along excitement or ask questions, feel free to post on the original thread (or start your own!)
Ariane
Wed, 12/09/2015 - 11:41