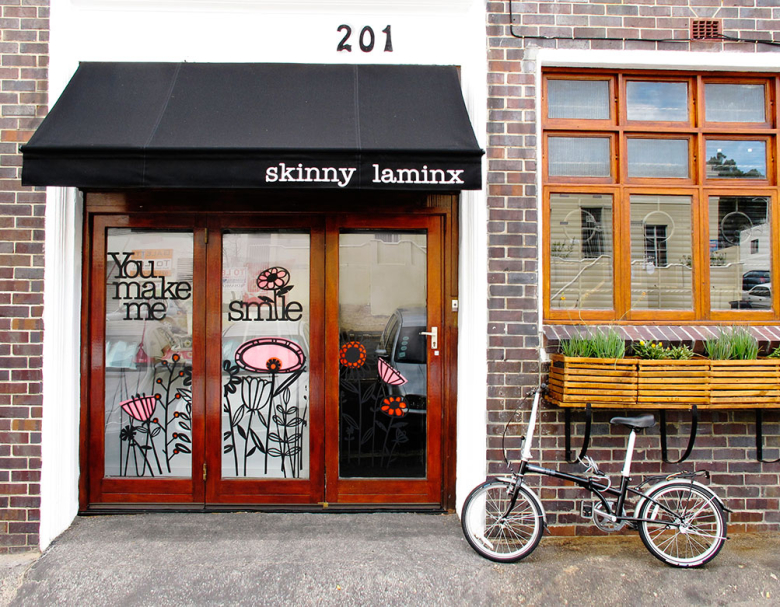 About
We are Skinny laMinx - a design company in Cape Town that's all about midcentury style, scandi-inspired, japanese-crazed pattern & colour, with a dose of African chic thrown in for good measure.
Everything at Skinny laMinx is made in South Africa. It all started in 2007 when Heather Moore was making papercuts and screenprints in her little studio, and selling them online.
By 2012, the business had grown so much that we opened a shop in central Cape Town, at 201 Bree Street. Upstairs from the shop is a light and airy studio, where Team Skinny is hard at work, cutting, sewing and packaging our goods to send off to homes and stores across the globe.
Each year, we launch a new textile collection and bring out new fabric and paper products for sale. We license our designs to companies like Chronicle Books, Cloud9 Fabrics, amongst others, and also enjoy working on commissions and collaborations.
Visit the Skinny laMinx store in Cape Town at 201 Bree Street, or shop online at skinnylaminx.com.
Fabric collections by Skinny laMinx
Fabrics by Skinny laMinx
Patterns by Skinny laMinx